Commercial cleaning and janitorial services are often thought of as the same thing. While commercial cleaning businesses may provide janitorial services too, there are some significant differences between the two roles.
Keeping buildings and premises clean and hygienic is a must for any business, but it also demands time and effort. This is why many businesses choose to either outsource cleaning services or employ custodial or janitorial staff. Having people devoted to the upkeep and cleanliness of your business means that it doesn't fall by the wayside when other employees are too busy to do it.
Commercial cleaning often involves bigger, more complex, and highly specialised cleaning tasks. Below is a more in-depth look at the difference between janitorial and commercial cleaning, and how you can be sure to choose the right one for your business needs.
Janitorial services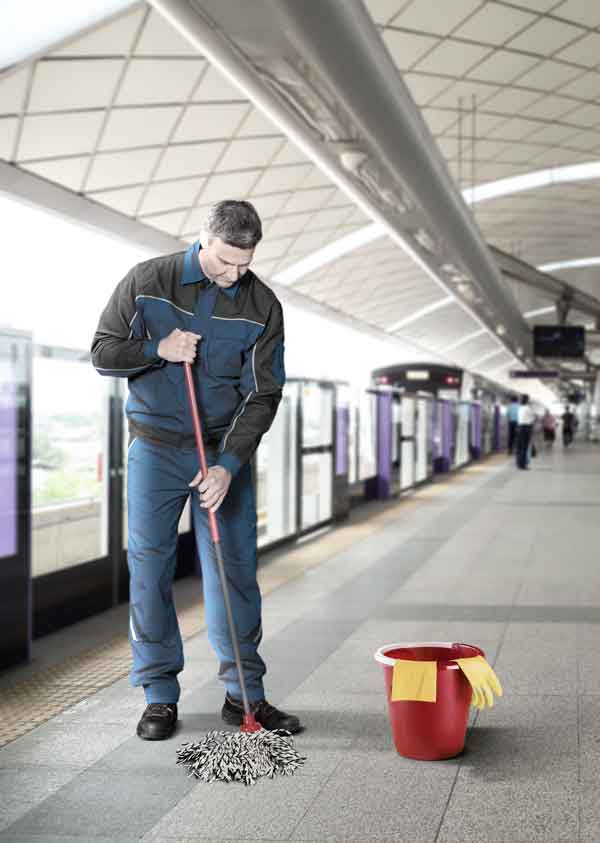 The cleaning requirements for janitors will depend on the business they are working for, but they will generally take care of every day cleaning duties. They will be able to clean bathrooms, sweep and mop floors, tidy break rooms, dust and vacuum, and disinfect surfaces using basic cleaning products or cleaning solutions.
Janitorial or custodial staff also take care of minor repairs or building maintenance and facilities maintenance and are sometimes employed in-house as facility managers as opposed to being contracted in. This means they are part of your company, so they are subject to normal employee requirements such as payroll, insurance, sick leave, paid leave allowances, and taxes.
It also means they are usually only onsite during core business hours. This means they need to carry out their work while other staff members are going about their day-to-day work. While it is helpful having them onsite throughout the day to assist with emergency repairs or clean-ups, this can sometimes interfere with other things, e.g. having to close the bathrooms for cleaning when other employees might need to use them.
There might also be days when there aren't many cleaning or repair jobs to take care of, but they will still be getting paid a full-time wage for the entire day.
Commercial janitorial work normally does not require any formal training. People in these roles often have experience with household or professional office cleaning services, and/or are trained on the job by more experienced janitors. In-house janitors and cleaners are security vetted according to the normal recruitment process for your business, which does provide a certain level of consistency, quality control, and assurance.
Commercial cleaning services
Commercial cleaning involves the bigger, more difficult and more specialised tasks that are not usually taken care of by janitorial staff. This includes things like carpet cleaning, window washing, power cleaning, or hard floor deep cleaning. These might be regular jobs done once or twice a year, or you might have a commercial cleaner come in for a one-off job.
These types of jobs are often carried out on larger scale premises and come with additional health and safety regulations or might involve potentially hazardous conditions or substances. For example, commercial window cleaning has many health and safety requirements as it involves working at heights and with complex equipment.
This is a very specialised area that only people with the right training and experience can carry out safely. There is a lot of risk management involved, and it is not appropriate or safe for inexperienced custodial staff to undertake this kind of work.
Contracting with a professional commercial cleaning business comes with additional bonuses. It means no payroll or tax requirements to worry about. You will pay a flat fee, or fixed rates depending on what services are provided and how often. All of this will be agreed upon in a comprehensive quote so there would be no surprises later on.
You can be assured knowing that your cleaners are trained to a professional standard and security vetted for your peace of mind. They can be scheduled to work whenever is most suitable for your business, which is normally outside of standard working hours of cleaning so that they don't interrupt your day-to-day work.
The great news is – you don't necessarily have to choose between janitorial or commercial cleaning. You can choose a company that takes care of everything. Crewcare offers a large range of reliable and professional cleaning services for businesses across multiple industries.
We can help with day-to-day school, commercial office, and restaurant cleaning – or we can take on the more specialist and complicated jobs like window cleaning, carpet cleaning, and floor polishing. Most importantly, you can trust our highly trained and security vetted team members to carry out their work safely and to excellently high standards. We can be whenever you need us, including for any urgent or non-scheduled jobs.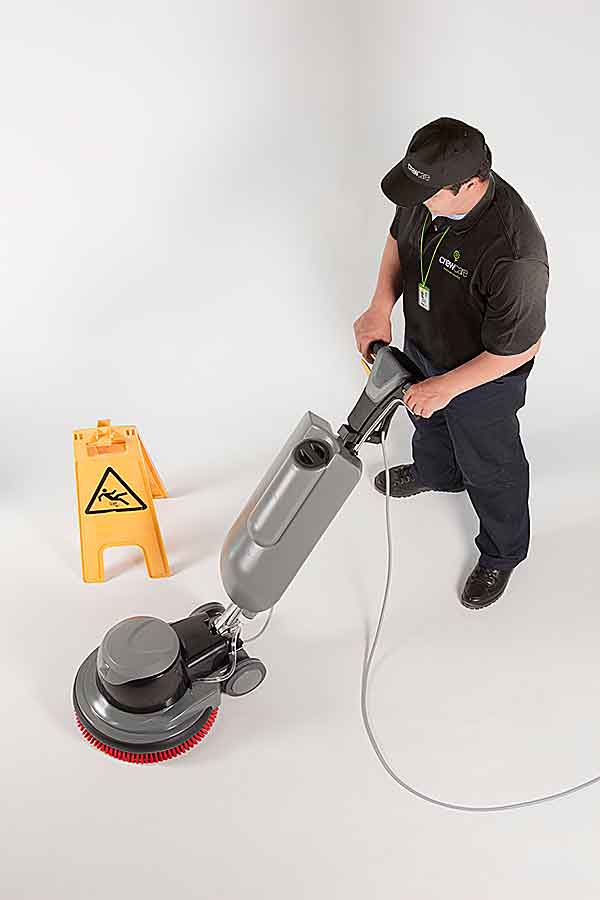 Alternatively, you could contract Crewcare, a Kiwi cleaning company, to provide for your more specialist cleaning needs alongside your existing in-house janitorial or custodial staff. Our services are truly flexible and tailored to suit your business needs.