We Clean These Educational Facilities
Cleaning and Disinfecting Your School
An ounce of prevention is always better than cure. The health and safety of children are of utmost importance in any school setting so our crew members undergo a health and safety induction process to prevent cross contamination and put infections under control.
There are plenty of providers in the cleaning industry who promise a high level of clean, but it pays to understand that cleaning in educational institutions requires methods different from the usual.
After all, you need to ensure your cleaners use products and practices that are thorough but at the same time won't harm your children in any way. Our team members are properly trained to handle these cleaning products and equipment.
---
Our contract cleaning services include full site management for your school property, plus all the equipment, manpower, and support needed to successfully complete every clean.
---
In the last decade, we have been providing high quality commercial cleaning services to hundreds of businesses around the country. We have placed a particular emphasis on educational facilities because we believe our team offers the best attention and care for hygiene and health in school settings.
We also recognise the issues of employing cleaners in the school setting, and the problems that typically arise, including: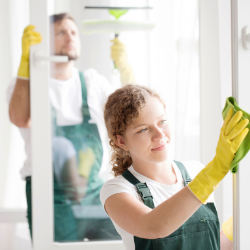 Employment relations issues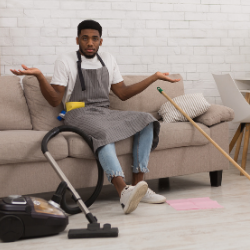 A disappointing level of cleaning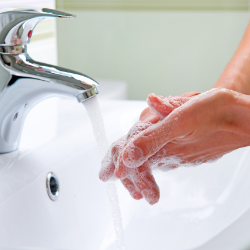 Not meeting hygiene and presentation requirements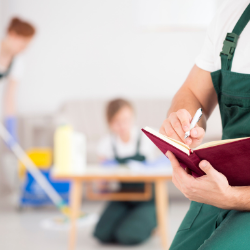 Lack of training and supervision
Our Educational Cleaning Services
The health and safety of your children should always be a top priority for any business owner shopping for daycare cleaning services. It's important to give kids the best possible environment they can have while learning and growing.
This ensures that they are not in any danger, or exposed to anything that could harm their physical and emotional wellbeing. Indeed, finding a reliable daycare cleaning service provider for your business is essential.
Talk to us about how we can help you keep hazards at bay while still allowing children to learn and play. Learn what services come with our daycare cleaning package by contacting us at 0800 800 209.
Finding the right preschool cleaning company can be daunting. There are many things to consider when choosing your school's cleaner, and it is important to find a provider that practices safe, hygienic procedures in any type of task.
One of the most important aspects to look for is whether or not they have dedicated staff members who can perform the required preschool cleaning duties. These individuals must be knowledgeable about general hygiene procedures and should have extensive experience in cleaning spaces for the educational sector.
Another factor to consider is whether or not the company does a thorough job. A preschool cleaning team should be willing to come in and clean your facility on a regular basis, ensuring that it is free of dust, dirt, and grime as soon as the school day starts. Make sure they know what they're doing so that you don't have to worry about food spills and other accidents putting children at risk for all sorts of diseases and hazards.
In the childcare industry, it is important to have a cleaner that can provide a safe, sanitary, and hygienic environment. Our team at Crewcare will do just that. We are here to take care of your childcare cleaning needs and give you peace of mind. Contact us today for more information on what we offer.
We provide a variety of services for our clients ranging including regular childcare cleaning. We do everything in-house with our trained and vetted staff to ensure that your childcare centre is in safe and secure hands. We can come in daily or several times weekly depending on your requirements.
No job is too big or small for our childcare cleaners. We are equipped to wipe down even the dirtiest spots in your space; we leave no crumbs behind. Speak with our representatives over the phone so we can answer all your questions and create a customised, no-obligation quote for you.
Kids will be kids... and we're here to clean up after them
We understand that kids like to muck in to whatever it is they're doing – which often means there's a bit of mess left behind at the end of the school day. Crewcare can take care of all the cleaning and make sure the space is ready for the next day of learning.
All school cleaners are police vetted for your child's security
Security is a top priority in this setting, which is why we make sure our personnel are fit to do the job. All Crewcare staff are police checked, carry an ID badge, and wear the official uniform when they come to your premises.
Ready for a high standard of school cleaning?
Crewcare takes a flexible approach to accommodate your schedule while meeting the specific cleaning requirements of your institution. Contact us for the full details. We do regular school cleaning and term cleans in key areas such as Auckland, Hamilton, Waikato, the Bay of Plenty, Wellington, and Christchurch.
Ask about our school cleaning services
School Cleaning Tips and News
We write about industry developments, training, health and safety, eco-friendly cleaning products, recycling practices and advice for working with professional cleaners.