About Crewcare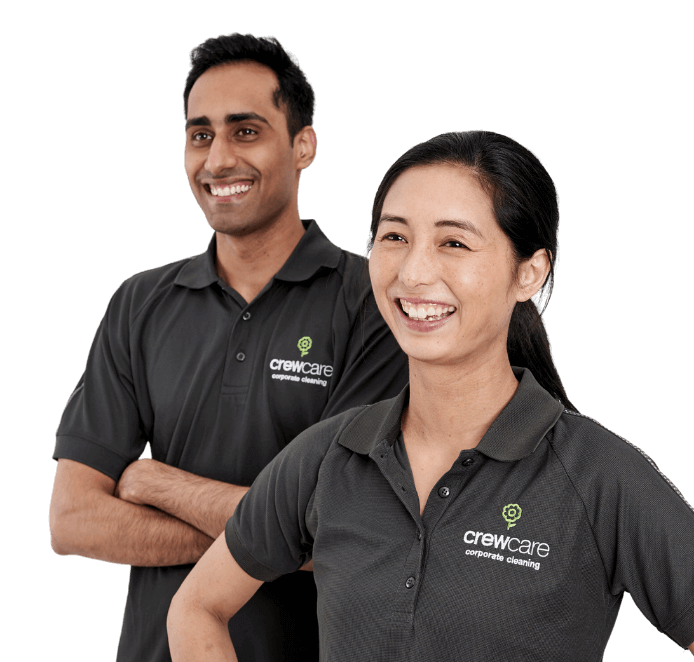 We have learnt a few things about commercial cleaning after 30+ years
Crewcare Limited has been in the commercial cleaning business since 1999. Formerly named Crewcut Commercial Cleaning (which was established in 1991), our company forms part of the entity under the holding company, CC Group NZ Limited which was started by our CEO, David Serville in 1991 and is completely New Zealand-owned. Crewcare has evolved to become a trusted name in the commercial cleaning industry.
We take great pride in our reputation built through our unwavering commitment to consistency, dedication, communication, and delivering excellent cleaning services. Here at Crewcare, we are all about making good cleaning noticeable. Our mission is to provide you with a seamless cleaning service. The Crewcare system is designed for efficiency, client satisfaction, and results.
We work diligently to bring the best products and practices and stay at the forefront of industry advancements to guarantee our work exceeds the client's expectations. Crewcare is a variation of our original name based on our people – our 'Crew' and our mantra of 'caring' about our customers and our work. When you choose Crewcare, you gain access to more than just cleaning services. We provide your essential day-to-day support through proven marketing and operations systems, comprehensive training programs, and expert advice. We believe in going the extra mile to create a clean and healthy environment that makes a positive impact.
We understand that every client has unique requirements, and we tailor our services to meet your specific needs. Whether it's regular office cleaning, specialised cleaning projects, or facility maintenance, our experienced team is equipped to handle a wide range of cleaning tasks. With Crewcare, you can have peace of mind knowing that your cleaning needs are in capable hands.
Join our growing list of satisfied clients who have experienced the Crewcare difference. Contact us today to discuss your cleaning requirements and discover how our expertise and commitment to excellence can make a difference in maintaining a clean and inviting environment for your business.
Our Management and Operations Team
Our teams at Crewcare Limited are franchisee owner-operators who provide reliable and high-quality commercial cleaning services at your premises. They have invested in their own business and understand the importance of maintaining a clean and healthy environment for your workplace.That's why they are committed to delivering a great cleaning service whether it's office cleaning, school cleaning, restaurant cleaning, or general commercial property cleaning. All owner-operators undergo extensive background, security, and reference checks to ensure their qualifications and trustworthiness prior to being given the opportunity to become licensed owner-operators. When you choose Crewcare, you can have peace of mind knowing that your premises are in the hands of experienced professionals dedicated to exceeding your expectations.
The modern workplace is changing. We think commercial cleaning should, too.
Here's what you can expect from your Crewcare crew:
Safe and hygienic work environment every day.
Don't have to hire and train your own cleaner.
Assurance that the company has the latest cleaning standards, best practice and equipment.
Excellent value for money.
Professionally trained staff who are compliant with all relevant health and safety legislation.
Our team will be available year-round. We arrange cover for holidays and sick leave, which can be an issue if you're employing your own cleaning staff.