Our warehouse services are designed to clean these facilities
Manufacturing Plants/ Retail Warehouses
Warehouse Services You Can Expect From Crewcare
Floor Cleaning
Warehouse floors bear the brunt of heavy foot traffic, forklifts, and spills. Our expert cleaners employ advanced techniques and equipment to thoroughly clean and maintain all types of warehouse flooring, including concrete, epoxy, and tile surfaces.
High Level Cleaning
With tall ceilings and hard-to-reach areas, high-level cleaning is crucial to prevent the buildup of dust, cobwebs, and other contaminants. Our skilled team utilizes specialized equipment, such as scissor lifts and extension poles, to reach and clean even the most challenging areas, ensuring a pristine environment throughout your warehouse.
Racking and Shelving Cleaning
Efficient organization and cleanliness of racking and shelving systems are vital for the smooth operation of your warehouse. We provide comprehensive cleaning services for racking and shelving units, removing dust, debris, and any other accumulated residues to maintain optimal hygiene and prevent cross-contamination.
Washroom and Sanitation Services
Clean and well-maintained washrooms are essential for the comfort and satisfaction of your employees and visitors. Our experienced team employs industry-leading techniques and high-quality cleaning products to sanitize washrooms thoroughly, ensuring they remain fresh and hygienic at all times.
Window Cleaning
Sparkling, streak-free windows enhance the overall appearance of your warehouse and allow natural light to illuminate the space. Our skilled window cleaners utilize safe and effective methods to clean windows of any size, providing a crystal-clear view inside and out.
Specialized Equipment Cleaning
Some warehouses may have specialized equipment, machinery, or vehicles that require regular cleaning and maintenance. Crewcare can provide specialized equipment cleaning services, ensuring that your valuable assets remain in optimal condition and operate efficiently.
Waste Management
Effective waste management is essential in warehouses to ensure cleanliness and prevent the spread of odors or pests. Crewcare can provide waste removal and disposal services, including the emptying of trash bins, recycling management, and coordination with waste management facilities.
---
Commercial Warehouses Cleaning
Our commercial cleaners play a vital role in keeping warehouses clean and organised. By regularly sweeping, dusting, and sanitising the facility, they help minimise potential health and safety hazards, allowing your warehouse staff to focus on their other important tasks in a more productive work environment, with easier navigation and reduced risk of accidents. Additionally, our commercial cleaners can also help preserve the quality of stored goods by preventing contamination and damage. Overall, our cleaning efforts uphold industry standards, promote workplace safety, and ensure a clean and functional space for efficient operations.
Choose Crewcare for Your Warehouse Cleaning Needs
When it comes to warehouse cleaning services in New Zealand, Crewcare stands out as the premier choice. Our unwavering dedication to excellence, attention to detail, and commitment to customer satisfaction set us apart. With our comprehensive range of cleaning services, industry expertise, and personalized solutions, you can trust us to keep your warehouse clean, safe, and inviting. Our warehouse services are available in Christchurch, Wellington, Palmerston North, Rotorua, Tauranga, Hawke's Bay, and more!
Get in touch with us today to discuss the details of a personalized cleaning plan for your warehouse. Our representatives are happy to answer any questions you may have. Get started with commercial cleaning and enjoy the benefits partnering up with Crewcare brings you and your company.
Get a free quote for warehouse cleaning
Warehouses Cleaning Tips and News
We write about industry developments, training, health and safety, eco-friendly cleaning products, recycling practices and advice for working with professional cleaners.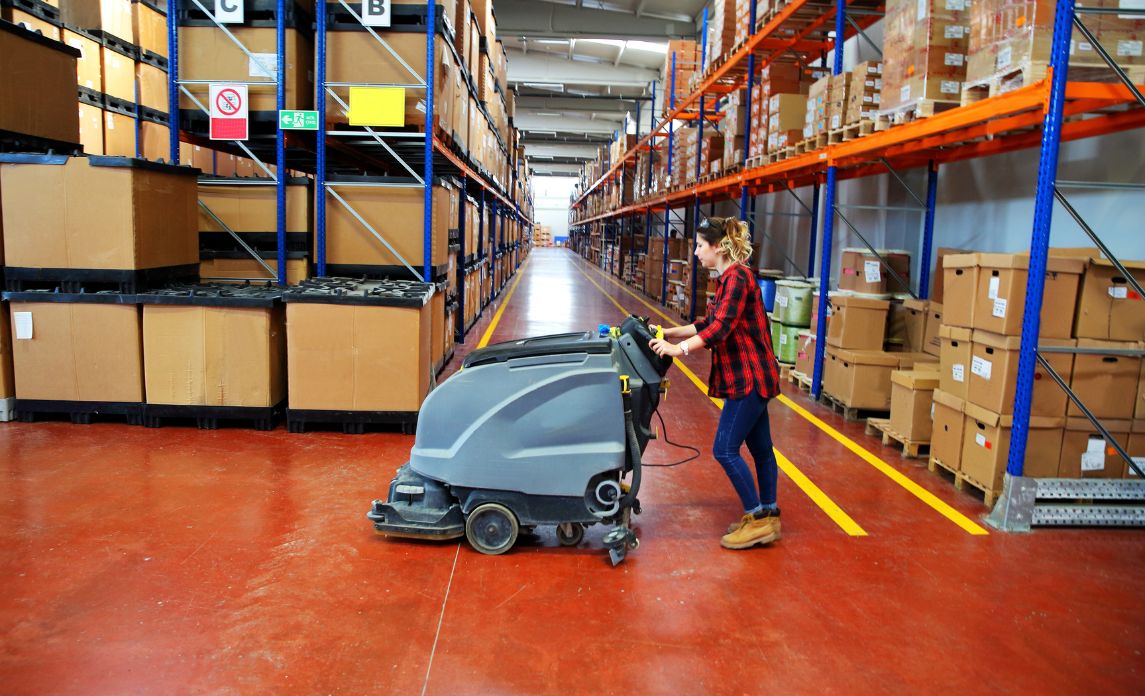 There are many seemingly non-business-related activities that are in fact crucial to smooth daily operations. For example, those businesses that require a ...