Schools are an essential part of any community. This is where our kids go to learn and grow their minds. Making sure they can do so in a clean, safe, and fun environment is necessary for parents, teachers, and students alike.
It is becoming more common and more important than ever for schools to include sustainability education for their students. Helping children develop environmentally conscious habits at school will ensure they carry them on as they get older. This can be done in many different ways, including in-school programmes, community events, and promoting recycling and environmentally friendly school cleaning. See our list below for our top tips on making your school clean and green:
Encourage and enable recycling and composting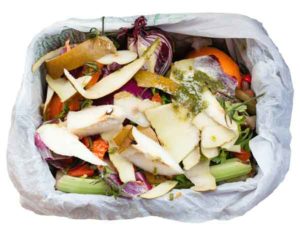 A significant proportion of what goes into landfill waste could easily be recycled, reused, or repurposed. A city audit report in San Diego found that 76% of landfill waste was actually recyclable materials. Make sure that you provide a sufficient number of recycling bins around the playground, sports fields, and classrooms, to encourage students to keep as much out of landfill as possible.
If space allows, composting bins are also great additions to a school. Food scraps can be composted and returned to the soil while children are taught about the process.
It is important to have easy to understand signage on all bins to help kids use them the right way. Include colourful pictures and diagrams as well as words.
Plant a grow a school garden
Growing and preparing food is a dwindling skillset, with the convenience of supermarkets and grocery deliveries making it unnecessary for most households. Getting students involved in planting and maintaining a school garden has so many benefits. It will help them learn about where food comes from, teach them gardening skills, provide them with fresh fruits and veggies for school snacks or to take one, and it also gets them out of the classroom and into the fresh air.
Get amongst community clean up days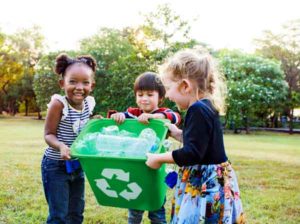 Most places in Aotearoa New Zealand are handy to rivers and/or oceans. These are popular spots for community clean up efforts, as are reserves, parks and camping grounds – so keep an eye out for local events in your area. Promote it around your school to get kids and parents involved, perhaps even provide a shuttle to get a group there representing the school.
If there aren't any events around you – set one up! Get the students involved in planning and promoting the activities. Even if it's just a street clean up around the school boundary – every little bit counts!
Become an Enviroschool
The Aotearoa New Zealand Enviroschools programme is a great way to bring sustainability education to your students. Enviroschools is available through early education to secondary school, and aims to empower children to think and act sustainably. The programme teaches children to care and be responsible not only for the planet but across all areas of life, including awareness and understanding of Māori principles and cultural diversity.
Check out what is happening in your region and get involved!
Turn off the lights
Lighting can account for up to a quarter of your electricity bill. Consider switching to energy efficient bulbs – these are less of a drain on the power and will also last longer than standard bulbs. Get some posters up for a "turn off the lights campaign" – reminding teachers and students to switch off lights when they leave empty rooms.
Go paperless!
The paperwork involved in school offices is almost endless. Research and consider options for creating and using fewer paper-based admin systems. If funding and resources allow, things like forms, personal records, attendance records, invoicing, banking, and stationery ordering can all be done online and/or via computer.
Carpool to school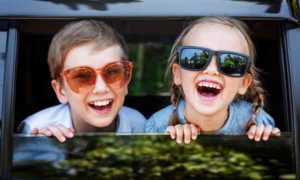 Encourage and facilitate carpooling with the families at your school. When new students come along, connect their parents with others who live in the same areas. Keep carpooling posters and info on classroom and office noticeboards to encourage people to get involved. Walking and cycling are also great ways to get to school – you could even organize a "walking bus" for teachers and students who live close by!
Make your cleaning green
Keeping a school clean and healthy for students and staff is super important. Traditional commercial cleaning methods are pretty rough on the environment, as they use harsh cleaners, a lot of water, and disposable cloths or paper towels.
Crewcare offers professional, environmentally friendly cleaning services for schools and education centres. We are committed to sustainability and have a robust environmental policy. We exclusively use environmentally endorsed cleaning products, and we use a microfibre cleaning system to reduce the amount of water and cleaning products needed.
Contact Crewcare today to find out more about what our green cleaners can do for you and your school!