It is important for a school environment to be clean and comfortable for children to learn in. Day-to-day activities in the classroom make messes – after all, that's what kids are best at!
Organising a school cleaner isn't as straightforward as it might sound. If you are in the market for new cleaners you will have a lot of different things to consider, and it might feel a little bit daunting. To help you out, here is our list of things to look for when hiring a school cleaning service:
Safety and security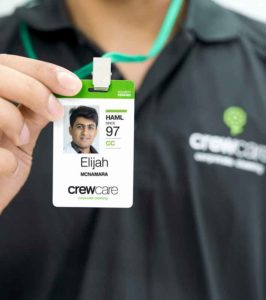 The safety of your students and your property is of the utmost importance. Any professional cleaning company should be able to inform you about their security screening procedures. Cleaners are might be around during the day when the children are at school, or they might be on the premises at night when your own staff has left for the day. Hiring a cleaning service that properly vets their employees offers peace of mind for you, and security for your students and your premises.
Trained staff
As mentioned above, there will be plenty of times when cleaners are carrying out their work unsupervised. You want a cleaning company that offers full training for their staff to ensure the job is done well, every time. You could also enquire about quality assurance processes. Many commercial cleaners carry out regular site inspections to double check that their staff are doing the work properly.
Price
Funding for schools is often tricky so you most likely don't have a mountain of cash to spend on your cleaners. Pricing for cleaning companies can vary a lot, so shop around with a few different ones to see who offers the best price. Most places will offer obligation free quotes, so feel free to approach several before making a decision.
Their quote should include a site visit to survey the work that needs to be done. That ensures you are only getting charged for services you need, and that you aren't getting charged for unnecessary extras.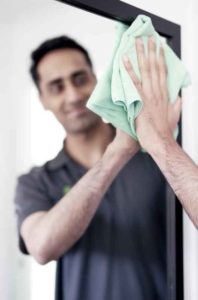 Services included
You want to get the most bang for your buck! The cheapest price might include fewer services, so make sure your quotes have details of the services they will include for you. It isn't just vacuuming floors and wiping down tables, your cleaners can also take care of rubbish and recycling, loading and unloading dishwashers, washing windows, and whatever else you might require. It also pays to check which party will provide consumables such as toilet paper, paper towels, or cleaning gear.
Reputation and reviews
Word of mouth is often the best way to find a new service. It is a lot easier to trust a brand if you know people who recommend them, or can read through testimonials or reviews online. Google will often have reviews and feedback ratings for businesses in their searches, and Facebook is also a great way to find out what customers are saying about businesses. You can also ask for references if you can't find much information available online.
Professional customer service
Good customer service is essential in any business. Commercial cleaning is often an ongoing relationship, so you will want to choose a company with approachable and friendly customer service staff. There may come times where you need to discuss an invoice or raise a query or complaint. You want to be confident that you would be able to communicate these issues comfortably.
Do they answer the phones or return your messages when you call? Do they respond to emails within a reasonable timeframe? You don't want to contract with a company you can never get hold of!
Green cleaning
Commitment to sustainability is really important from a cleaning company. Traditional methods of cleaning use a lot of water and chemicals, so go for a company that makes a conscious effort to be more environmentally conscious. Ask them about the types of cleaning products they use, what their environmental policies are, and if they support or provide recycling initiatives.
Try Crewcare!
Crewcare offers professional school cleaning services across Aotearoa New Zealand. We clean early childhood centres, primary and secondary schools, as well as tertiary education centres.
You can trust us to do a great job. We have fully trained staff, and thorough security protocols and vetting. We also use the Carenote online tracking system to efficiently manage faults, requests and feedback.
We believe that a great cleaning service doesn't have to come at a cost to the environment. As part of our environmental policy, we are committed to sustainability. We use eco-friendly cleaning products, a microfibre cleaning system to reduce water use, and we encourage the use of compostable bags and bins liners.
Contact Crewcare today to find out more about our school cleaning services.