Dark, dusty, and boring offices are a thing of the past. Businesses have more options than ever before to create innovative and unique office spaces. While you might not be quite on the same level as Amazon or Google in terms of amazing offices and interior design, you can still have a modern, functional, and inspiring space to work in.
Below are a few office ideas that can help improve and modernise the atmosphere of where you work.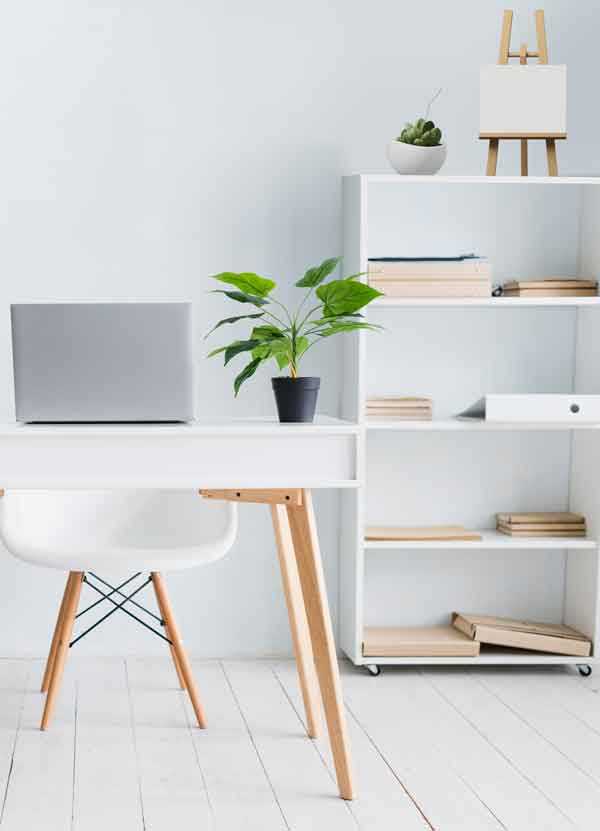 Optimising storage
If you are struggling with clutter and general untidiness in your office, it's often due to insufficient storage. The nature of an office environment means there's often books, paperwork, electronics, cords, and miscellaneous stationery all over the place. Your workspace will easily get messy if your employees don't have enough space to pack things away.
Modern office desks are often just a minimalistic table without any drawers or storage capability. This means staff either have to keep everything out on a cluttered desktop. Some of them rely on shelving or files on their desks, which take up a lot of their working space.
Providing desks with built-in storage is the best solution. However, you might not have the budget for replacing an office full of desks. For a more cost-effective option, you can offer employees with small sets of drawers on wheels that can sit underneath existing desks.
Utilising wall space is another great option. Some large library-type shelving can provide ample space for folders and files. This means everybody's desk space is more clear and easier to work at.
It can even be as simple as having office chairs with built-in storage pockets for memos or personal items.
Adding plant life
Okay, so maybe plants aren't exactly "innovative." However, the importance of greenery in an office environment is often overlooked. Indoor plants can liven up a workspace and bring a natural element to what can be a rather sterile environment. Don't forget to position them in areas with natural light!
Having greenery in the workplace offers many benefits for those who work among it. Research by NASA found that live plants could significantly reduce toxic airborne chemicals. If you think that a clean and air-conditioned office may not contain anything too toxic, then you're mistaken. Fibres and chemicals used in furniture, carpets, and paints can be potentially harmful to human health. Plants help to clean the air making for a healthier and more pleasant office.
Not only are plants going to help keep your office's well-being; they can possibly impact how much work gets done. Research has found that having live greenery at work can boost the productivity of employees by around 15%. Employees often appreciate the inclusion of plants in an office, because it shows the employer's concern towards the environment.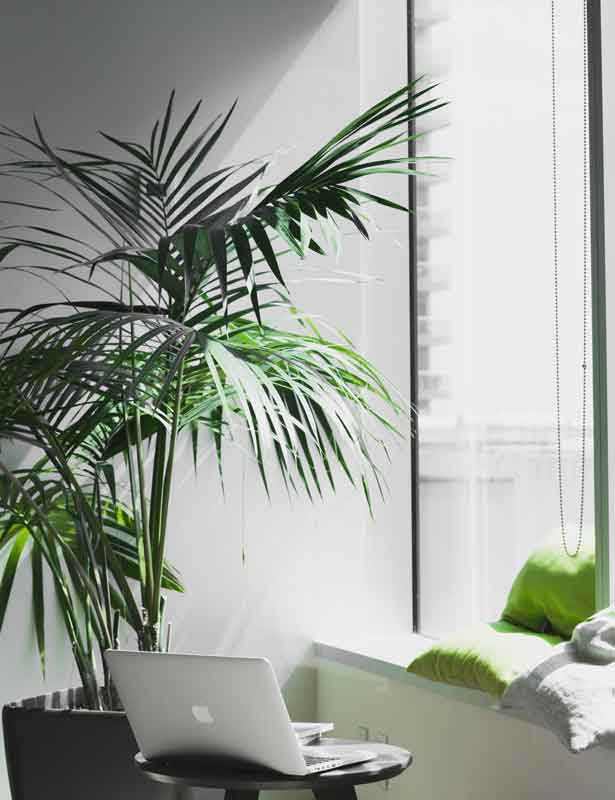 Smart cleaning
Keeping your office clean and tidy is a must. It doesn't matter how innovative or modern a space is. No one is going to enjoy their time there if it's a mess.
Anyone who has spent time working in an office knows the office cleaning roster often doesn't do the trick. Everyone is busy and struggles to fit cleaning into their day. Besides, if people are employed to run reception, reach sales targets, or balance accounts, cleaning is not on their job description.
Getting help from a commercial cleaning company is well worth the investment. It will ensure that your staff have a welcoming and healthy place to come to every day. Crewcare can handle all of your office cleaning requirements including kitchens, bathrooms, meeting rooms, and rubbish and recycling removal.
Crewcare takes pride in providing innovative cleaning services, which is evidenced by their outstanding cleaning tracking system. Carenote is a revolutionary online system that is used to track results, questions, and feedback. Under this system, tickets are created for work orders and faults. Records of all cleaning inspections are kept here, meaning clients are given the ability to benchmark and track performance. It can be accessed 24/7 and can be used for all comments, complaints, and work requests.
Going paperless
More and more companies are trying to modernise and help the environment by reducing paper usage in their offices. Traditional offices are reliant on paper but advances in technology over the last couple of decades have introduced viable alternatives.
Files and documents can now all be stored electronically on a computer, laptop, phone, or tablet. Cloud storage provides a reliable and paperless back-up, so if anything is deleted, it can still be restored.
Paperless offices are also a lot more flexible, which greatly improves efficiency and staff morale. As long as employees have access to Wi-Fi, they can produce work from pretty much anywhere. This opens up opportunities for collaboration, as well as keeping productivity up when they are away from the office.
Employees really appreciate flexible working, as it gives them more opportunities to get stuff done around their increasingly busy lifestyles. It makes them feel understood and appreciated and will boost staff morale and productivity.
There are so many things to try in terms of workspace ideas and office design or office decorating ideas that wouldn't require additional resources on your part. Having a cool office space should be easy, particularly when you already have a clear vision for your employees and customers in mind.