There are many benefits to keeping a school property or educational institution clean and tidy. There will be fewer instances of illness, fewer absences, better academic performance, and an overall more comfortable learning environment. School hygiene and presentation is obviously important in such a setting.
In this article, we'll take a look at the areas and items in schools that require particular attention when it comes to cleaning.
Bathrooms
Bathrooms are a high-risk area for the spread of germs and viruses. They need to be thoroughly and frequently sanitised to prevent the spread of illnesses between the students and staff. Toilets, floors, locks and handles, faucets, and soap dispensers should all be cleaned and sanitised at least once a day (several times a day for large schools).
School bathrooms also get untidy easily if they are not tended to daily. Discarded paper towels and puddles of water can make a bathroom look messy, and water spills on the floor can cause slips and falls, making it a health and safety hazard.
Not washing hands after using the bathroom is a leading cause of stomach viruses and other illnesses. Use posters and signage in bathrooms to remind students of the importance of handwashing, and make sure supplies of hand soap/sanitiser are always well-stocked.
Door handles
Some surfaces are especially prone to gathering harmful bacteria, such as doors and door handles. They have been known to cause the spread of infections such as Staph and E.coli, as well as other fungal and viral infections. Door handles and the surrounding door areas should be sanitised daily, as some bacteria can survive on them for more than 24 hours. This is especially important in bathroom and kitchen areas where germs are more likely to be present.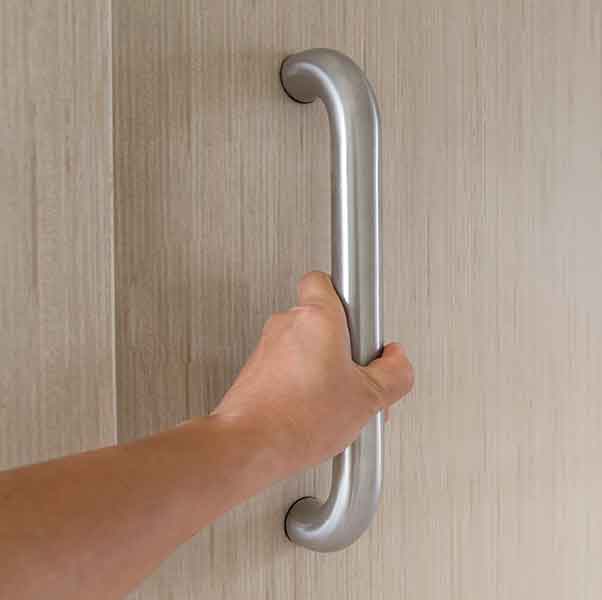 Eating surfaces
Any shared eating surface should be kept clean throughout the day, and thoroughly cleaned at the end of the day. If your school has lunchrooms or canteen tables, the surfaces should be sanitised day-to-day to reduce the risk of harmful bacteria being ingested by the students.
Making sure that food crumbs and scraps are cleaned up as soon as possible is also important. Your school cleaning team members should not leave old or rotting food behind and must not wait for ants or mice to clean them up for you.
Proper waste disposal
Every school should have sufficient rubbish and recycling disposal bins for students to use. This will keep the grounds clean and tidy and prevent unpleasant odours from becoming an issue. Make sure that there are enough rubbish bins in all common areas and classrooms, especially in lunch and eating areas. Including recycling and food waste/compost in your school is a great way to help the environment, and teach the next generation about being environmentally conscious!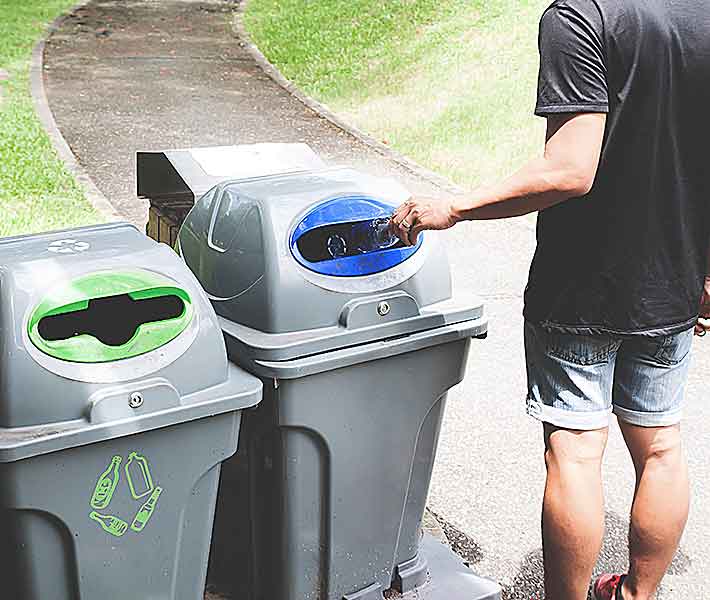 Cleaning products
Using environmentally friendly cleaning products is better for the planet, and can reduce the risk of allergies or reactions among students in schools. Many traditional cleaning products use harsh chemicals that can make children sick, or irritate skin, eyes, noses, and throats. It can also trigger more severe reactions in children who are sensitive to the products.
Dusting
It can be easy to overlook the dust gathering on top of the bookshelves, behind furniture, or along the skirting boards in a classroom. Dust can be a significant irritant to the respiratory system and the skin, which can make students unwell and lead them to need time away from school.
Make sure that all classrooms get a regular and thorough dusting and vacuuming to pick up all of the excess dust particles. Dust and dust mite allergies tend to be especially bad over the winter months. This is peak breeding season for dust mites, and as windows are open less in winter there is also less ventilation to relieve the build-up of dust.
Cleaning during the holidays
You should make the most of the breaks between school terms to give the entire facility an extensive deep clean. While there are no students around, it's the perfect time for a thorough term break cleaning, and the regularity and frequency of school breaks is great for establishing a regular deep cleaning routine. This is also a great time to take care of some of the more significant cleaning jobs such as floor polishing, carpet cleaning, and window cleaning.
Hire a cleaning service
School cleaning is a tough job that needs to be done right. Crewcare can take care of cleaning your school. We provide reliable and professional educational cleaning services for educational facilities like schools, early childhood centres, and colleges. Our contract cleaning services include full site management for your space during the job.
(It's also good to note that we're not limiting our services to schools, we've been in the cleaning industry long enough to be able to serve other commercial establishments.)
We will include all equipment and environmentally certified cleaning supplies to go with our full job management services. Our school cleaners are well trained and security vetted, for your peace of mind and the safety of your property and students. Contact us today for a free quote and to find out how we can help you.