Longtime Crewcare owner runs franchise to stay busy and fit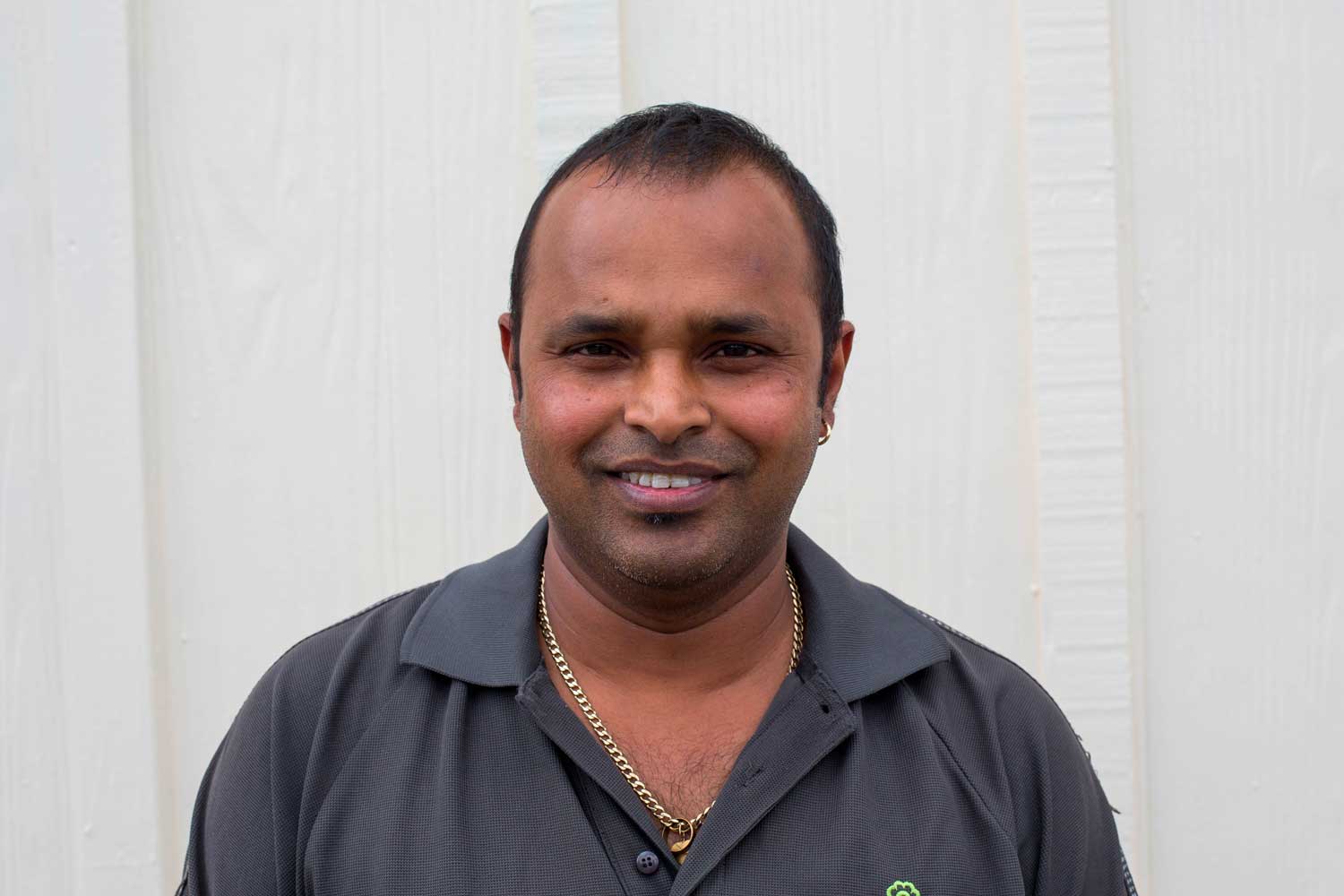 Q&A with Crewcare franchisee Sailesh Kumar
Crewcare sits down with franchisee Sailesh Kumar and learns that the business is the primary thing that keeps him busy and active.
What areas do you work in and what types of businesses do you usually deal with?
I work mainly in the West Auckland area, but I have a few jobs I have in the city. Some of them have been longtime customers, maybe 11 or 12 years. We feel lucky to have those sites, in Greenlane and in the city. I mostly clean cafes, there's one school, a childcare centre, offices like medical centres, and regular offices in the city.
Why did you choose Crewcare and when did you start?
I used to do cleaning for my previous job, but one of my friends works with Crewcare. This was over 10 years ago. So that time, he said, "Why don't you join us?" It was still under Crewcut. I just joined and then I ended up with a few sites in Henderson. I started in 2010 and then after three years they officially put up a separate business, Crewcare, so that's in 2013.
Is this your main job or do you have other jobs?
I had my own thing before I joined Crewcare. I was doing builders cleaning. When builders finish building a house, I go in to do a one-off spring clean for them, just to tidy it up. This is a separate job, and I already spoke about it to the managers beforehand.
What are the benefits of owning a commercial cleaning business?
This is how I keep making myself busy. If I stay home, it's boring. I already finished paying for my house and everything. This for keeping fit and doing the physical work. This is also why I'm not taking any extra jobs, because I don't want to get tied down. Mainly, my job is polishing floors and cleaning cafés. My kids are already grown-ups – one got married – they are on their own so I don't feel the pressure to make more money.
Do you have any positive stories to share or some interesting feedback from customers?
It's all good. All my customers are happy and a lot of them are telling me that other people come and go, but not us. Also, some customers never really mind the costs as long as they're getting the quality and reliability they want. That's the main thing. If someone leaves the window open or anything, they can call me and I'll close their windows because I just live nearby. Easy. I work with the customer. So even though somebody comes and say, "Oh, I can do it for five bucks," they say no. It's very hard to build trust. Once you've built up trust and honesty, people appreciate it. You'll get given a lot of jobs and people would want us to come and do the job for them.
What's your best skill in the business?
I guess it's my long-term service. Also, I'm not saying this for myself, but when the managers go in and visit all the sites, they're telling me that customers are saying that we are very good.
What do you like to do when you're not working?
My hobbies? I just stay home and watch TV.
What's the biggest thing you've learned since joining Crewcare?
I learned everything, like, sometimes you do get mistakes with cleaning, but you correct it. And then you can keep learning with the product, all the chemicals, and such. This is very important health and safety-wise.
If you had a friend or someone interested to start a business like this, what would be your advice?
I already told my friends and they're already part of the company! Anyway, I tell them not to take too many jobs – just start with those few sites then grow it little by little. Don't take plenty so you don't end up running like a madman. Take those few jobs and study them.