Crewcare franchisee believes there's good money in starting small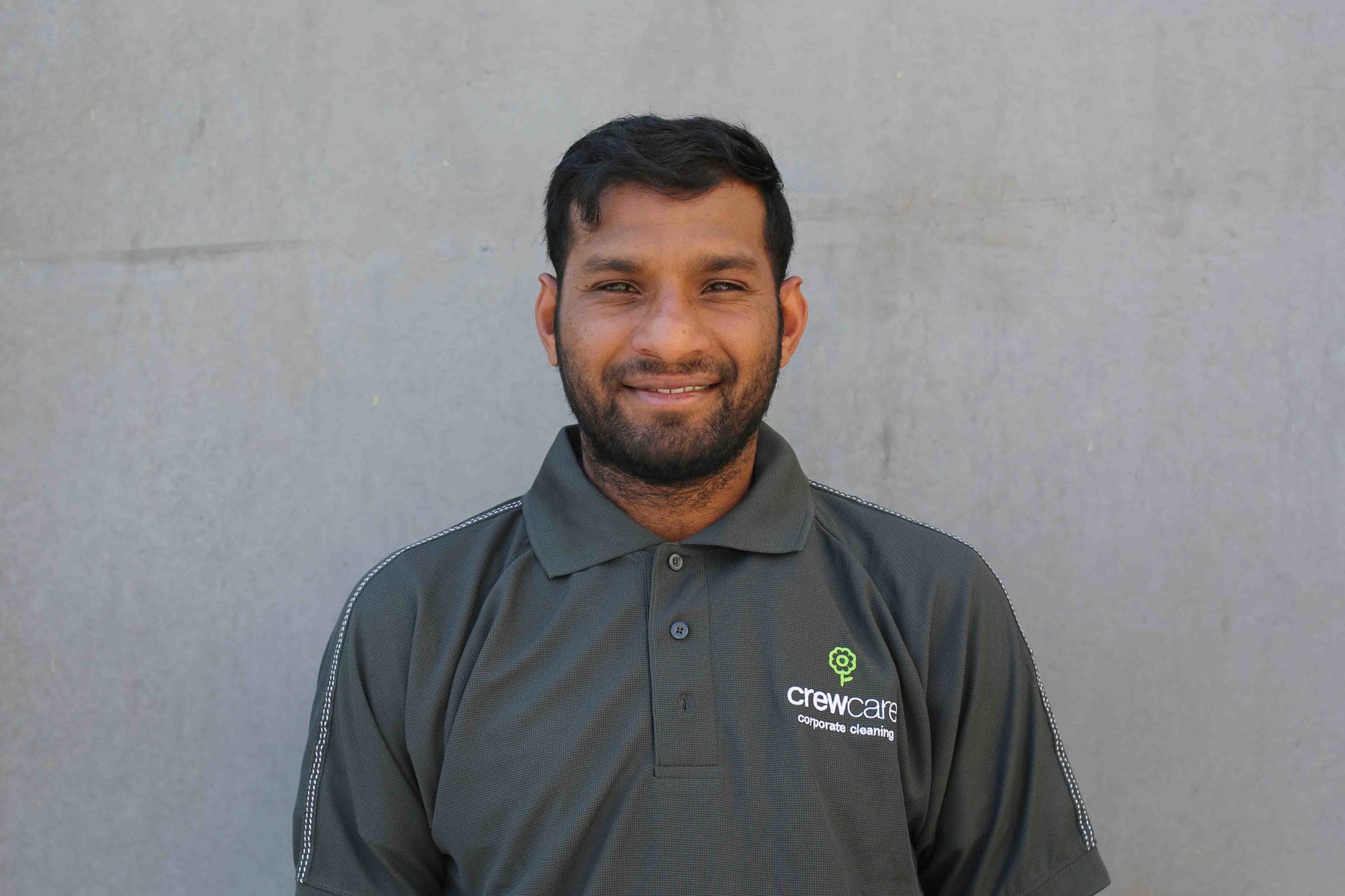 Q&A with Crewcare Franchisee Ravindra Patel
By regularly providing exceptional commercial cleaning services to a large recycling facility in one of the inner Auckland suburbs, the future looks promising for franchisee Ravindra Patel.
How did you get started with Crewcare and when did you start running your business?
One of my friends own a Crewcare franchise, so I went to see him and asked him about what the business was like and how I can get started. Then, my wife and I started with Crewcare maybe in November of 2018 so we're moving towards our second year now.
Are you doing it full time or is it a supplementary source of income?
I'm doing a full-time job as well. I'm a manager in a food company. This Crewcare business is under my wife's name and she manages all the paperwork and invoicing, but we both do the sites. For this Onehunga site, for instance, I spend about an hour and 15 minutes to clean it. Then I go to my management job.
Do you use eco-friendly products when cleaning?
Yeah, the company prefers eco-friendly so we comply with this.
What do you think are the benefits of owning a Crewcare franchise?
It's not a second job, it's another job. It's quite flexible with the other thing I do so that makes things better for me.
What do you think makes Crewcare different from other cleaning franchises?
I've seen a lot of cleaning companies in Auckland and I've witnessed first-hand how huge the differences are. With other companies, when you buy the business, you're just be paying them the franchise money without a lot of inclusions. With Crewcare, I wasn't asked to pay the equipment charge and the training charge. I got them free as part of my package. So yes, Crewcare is the best for me.
What would be your advice to new people who would like to buy a Crewcare business?
Like I told you, there's a difference between Crewcare and other companies when it comes to equipment and training. Also, there's good money for starting the business small. Start small and grow your clients, and then get a bigger business.
Apart from your cleaning business and managing the food company, what do you do in your spare time?
I'm just playing cricket on Saturdays and Sundays. I play for the Cornwall Cricket Club.