Crewcare franchisee says flexible hours and extra income drew him in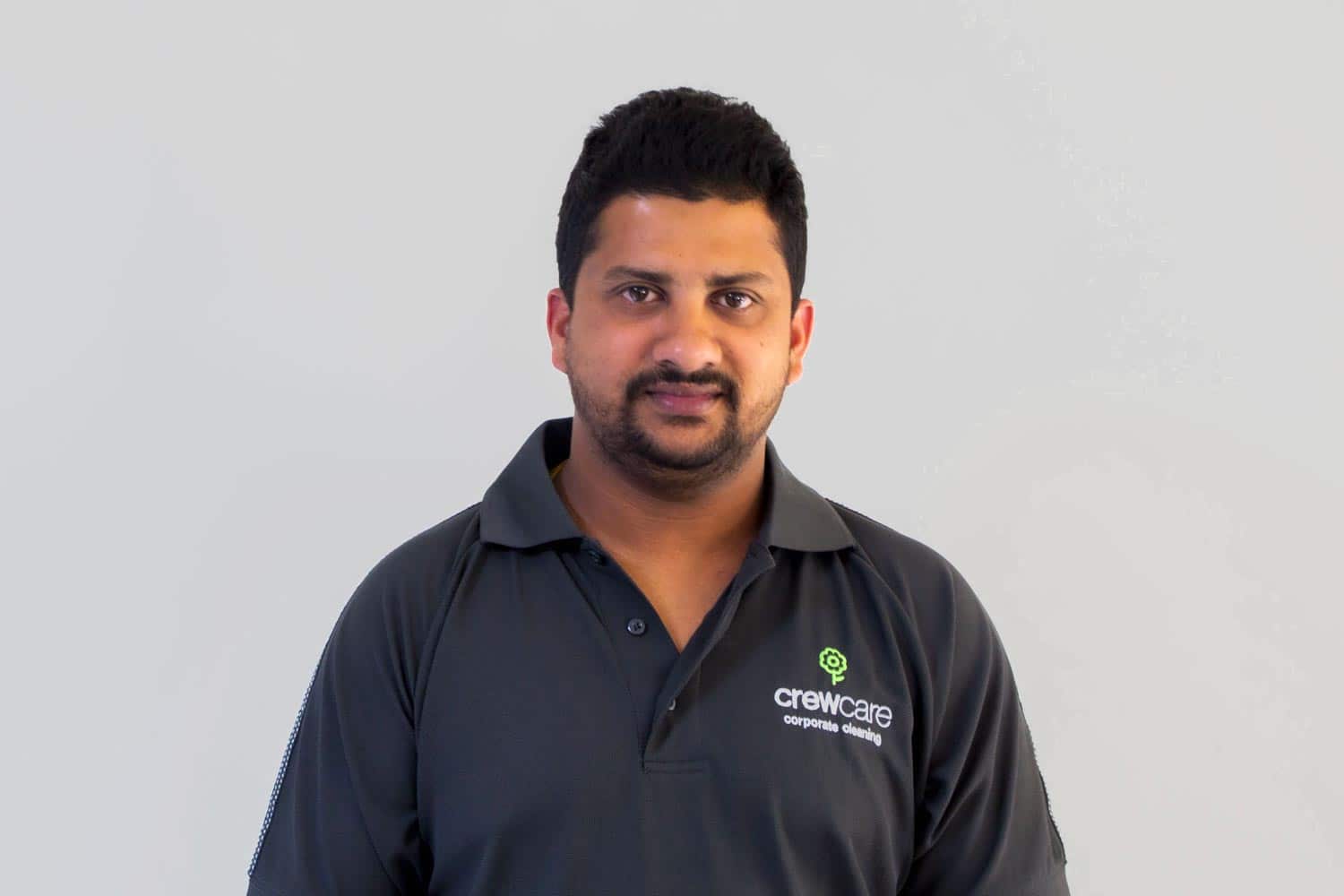 Q&A with Crewcare Franchisee Harsha Lakmal
Crewcare franchise owner Harsha Lakmal sits down with us to discuss how this cleaning business has provided him and his wife Thimoshi Deershika options for self-employment.
What made you choose Crewcare as a commercial cleaning business?
I have one friend with Crewcare who gave me a good reference, so I called and set up a meeting. I called other companies as well, but I'm happy with what Crewcare offered. I signed up a year ago.
Are you doing it full time or is it a supplementary source of income for you? If so, what do you do full time?
This is not my main job, in fact, it's actually my wife's business. It's under her name. I work as a Master Technician for Nissan.
What areas do you look after?
We do it mostly on the North Shore, especially in Takapuna, Rosedale, Albany.
Do you use eco-friendly products?
Yes, I get them from Crewcare. Most of the companies have gone eco-friendly now with all their cleaning products. A lot of companies are getting it because it's what the customers want.
What benefits do you get from the business? What's the good thing about having this kind of business?
It's the flexible hours and the extra income. I can do my main job and do the cleaning after hours. I start after six in the evening for most of my sites.
What are your best skills in the business?
On running the business? Honestly, it's just common sense! Well, it's a combination of hard work, commitment, and all the other positive qualities.
What do you like to do when you're not working?
I spend time with my family and we just go to the park and ride on the scooters. It's mostly family time.
What's the biggest thing you've learned since joining Crewcare?
I learned how to handle a business and manage things on my own. Even if I have friends in the same business, I learned how to figure it out myself.
How much time would you say you dedicate to this business?
We do it daily for only four hours a day. We do it seven days a week but it's just for a few hours, so it's all good.