Learn to do it yourself, says Crewcare business owner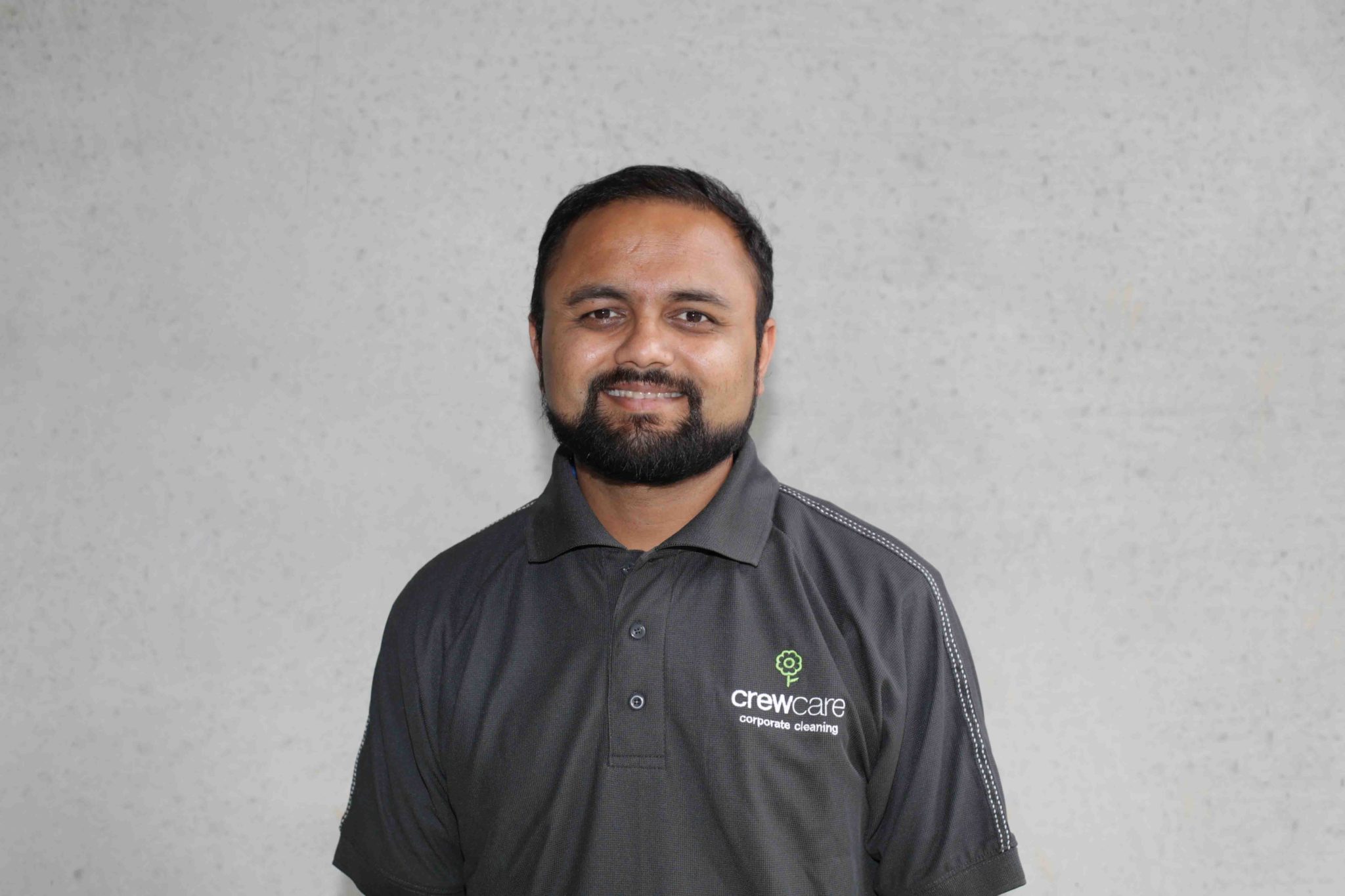 Q&A with Crewcare Franchisee Ankur Patel
North Shore franchisee Ankur Patel delivers consistent and high-quality commercial cleaning in areas such as Glenfield and Albany.
How did you get started with Crewcare?
Just to recall, I believe I was trying to explore and research and therefore I've been in touch with a few but not too many cleaning companies. And then, I got in touch with Crewcare and then I saw Toops. He was the one who I actually met with a few years before; he was with another company then. And so I got in touch with Toops again and he was quite nice to deal with. But basically, it was the offer. It was probably much better or at least better than the other cleaning companies and that was the main reason for coming to Crewcare and not going to someone else.
When did you start running your Crewcare business?
Well, it was in November of 2017. So that's already a couple of years ago.
You've mentioned it's not your main job. What's your main job, then?
Crewcare is like a side business for me. I work for a company that owns service stations. I'm a regional manager and I got a few sites that I regularly look after. That's my main job. Crewcare and cleaning is my supplementary source of income.
What types of businesses do you usually look after and how many hours do you put in, say, for a week?
It's a mixture of, let's see, I got kindergartens and then I go to commercial offices — including the Crewcare office! We kind of do anywhere between 20 to 25 hours a week, per person. So there's two of us, and that's roughly 50 hours a week. I also got mates and some casual staff who help keep the business going every now and then.
What are the benefits of having a cleaning business?
I mean, basically it's an extra source of income. And it's extra fixed income, right? So you know that you've got some fixed income coming in on a monthly basis. You get to work few hours extra, but then at the end of the month, you get to see some good income coming in. Plus, I'm happy doing what I'm doing.
What do you like doing when you're not working? Any hobbies?
Well, I like to play cricket but I can't do it much these days. Monday to Friday, I work then during the weekend, I do cleaning. So I hardly have some time for myself, you know. But yeah, I went to the cricket match last night at Eden Park. I used to play for a club, too.
What's the biggest thing you've learnt since joining Crewcare?
Managing people. It's because you have so much staff turnover. Someone comes in and does it, and then they go find something else.
Any advice for someone who would start and has little idea about the business?
Do it yourself. Learn it yourself. When you want it, you can probably get extra staff, but don't put everything on your staff. Focus on getting good training and be quite hands-on. Actually, you absolutely and definitely need to be hands-on. You need to basically do things yourself because you can't rely on others to give you the basic learning or how to do things right. If you always get things right, you'll keep your clients satisfied. In the end, you'll make more money.