Commercial Cleaning in Pukekohe
We are a professional commercial cleaning company that offers services in Pukekohe. Our team of cleaners is committed to providing the best services in a range of different packages that are well-suited to your needs and budget. You can always count on our dedicated cleaning experts to keep your business space looking its best.
Cleaning your business space can be a pain, but you can count on our team to take care of it. If you're after one of the best commercial cleaning companies, give us a call today and we'll assign a business manager who can walk you through the entire process from quoting and measurements to site inductions and regular account management. Say goodbye to the hassle of cleaning your business space yourself.
Our commercial cleaners are professional and experienced so they will make sure any office cleaning or school cleaning job is done to a high standard, whether you need regular cleaning to maintain a fresh and organized workspace, deep cleaning services to revitalize your premises, or floor polishing services, we have the expertise and resources to deliver exceptional results. Call Crewcare today to find out how we can help take care of your commercial cleaning requirement in Pukekohe.
What sets Crewcare apart as one of the best commercial cleaning companies in Pukekohe is our commitment to customer satisfaction. We work closely with our clients to understand their specific needs and preferences, allowing us to tailor our cleaning services accordingly. With our reliable and flexible scheduling options, you can rest assured that your business space will always be in pristine condition.
Get a Free Quote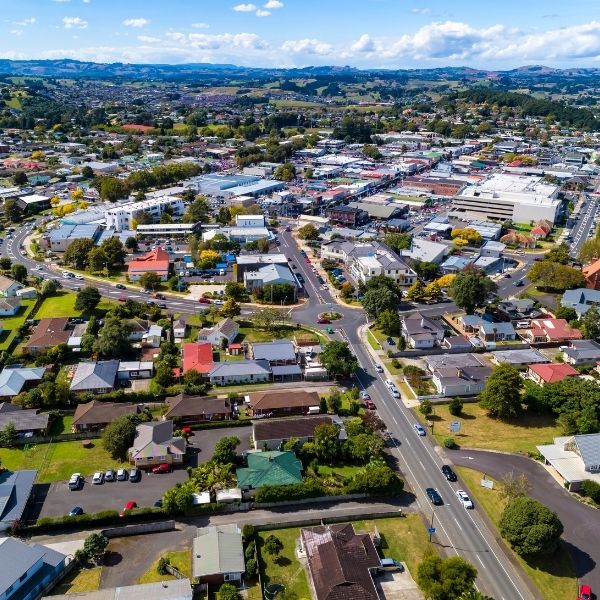 The Crewcare Difference
Carenote
We use a bespoke and revolutionary real-time tracking system called Carenote to track cleaning jobs in progress, results, questions, requests, and feedback. This easy-to-use online app allows for simple and effective communication between you and our crew. Experience the convenience of Carenote and enjoy a new level of collaboration with Crewcare.
Environmental
We want to leave this world in a cleaner place than when we started. Crewcare is committed to making a positive impact on the environment through sustainable commercial cleaning practices, aiming to create safe, hygienic, and healthier commercial spaces while reducing environmental impact. We contribute to a greener future and demonstrate our commitment to environmental responsibility.
Security
We prioritise the security of your premises and assets. We want to leave this world in a cleaner place than when we started. Crewcare is committed to sustainable commercial cleaningpractices, aiming to create safe, hygienic, and healthier commercial spaces while reducing environmental impact. With Crewcare, you can have peace of mind knowing that your commercial space is protected.
Qualifications
Expertise is crucial in delivering exceptional cleaning services. We've made cleaning simple, eliminating the high costs of inconsistent cleaning. Our cleaners go through rigorous training to ensure that they are highly skilled, qualified, and equipped with the right tools and knowledge to handle all your cleaning requirements effectively every day.
Services We Offer in Pukekohe
Why Crewcare in Pukekohe
Pukekohe is an area south of Auckland. It offers affordable options for homeowners so in recent years it has also become the perfect place to start a business. It has almost everything, from schools and shops to parks and places of worship. If you have a business space in Pukekohe and need commercial cleaning services in Auckland, it's best to contact Crewcare to get it sorted. Let us take care of the cleaning so you can focus on what matters most – growing your business and creating a positive and healthy environment for everyone. Contact us today to get a free quote and experience the difference that our professional cleaning services can make for your business.
News
We write about industry developments, training, health and safety, eco-friendly cleaning products, recycling practices and advice for working with professional cleaners.