Commercial cleaning is a growing industry. While traditional marketing and growth strategies are still effective for commercial cleaning businesses, there is a greater deal of competition involved in today's market.
Making a successful commercial cleaning bid requires thorough preparation, a functional and sustainable business model, and of course a high-quality bid or proposal. Factors such as the cleaning supplies to be used, the square footage, the cleaning or janitorial software to be used, and the included janitorial services quickly come into play when presenting yourself as a cleaning company to potential customers.
Here are our best tips for winning your next commercial cleaning bid!
Preparing your business
It's important to have your business in a healthy state in order to successfully sell your services to potential clients.
First up is your presentation. Your staff should be kitted out in clean and tidy uniforms that easily identify them as part of your team. Their vehicles should be well presented with all of the cleaning gear neatly packed away and organised inside. It isn't a good look if they arrive on-site looking scruffy, with piles of disorganised equipment falling out of the car!
It's also a more professional look if the vehicles can be branded. And before you panic – this doesn't have to be expensive. You can get magnetic signs made of your logo that can be easily attached and removed from different vehicles. This is great if you have part-time workers who don't need a branded car all the time. It's a lot less costly than getting a vehicle permanently branded.
You should also keep in mind certain things about your business that are going to be important to prospective clients. Things like security, sustainability, and quality service. Be sure to provide all of your staff with thorough training, ensure they are security vetted, develop a sustainability commitment policy and use environmentally friendly products and methods. All of these things are going to work to your advantage later when it comes to marketing your business.
Perhaps one of the most important tips is don't wait for requests for proposals to start to come out. Prepare yourself and your business ahead of time to make sure you have an edge on the competition and can sell your business to the best of your ability. It isn't just about who offers the lowest cost. Clients have to be sure that your business is reliable and worth their investment.
Be proactive in dealing with prospects
Proactivity is important, so networking is definitely going to benefit your business. Start by building off your existing client base – they may know of other business owners who are entering the market for new cleaning services. You could also consider a referral programme where existing clients get perks or discounts for referring new work for you.
Another great way to drum up new business is by getting in touch with local real estate agents and property managers. Their commercial customers may require cleaning services when moving in and out of new premises. These could also turn into longer-term contracts.
Your marketing is the way you get your brand out to the world. Focus on the messaging that will be the most important to your clients. Don't just talk about your business. Talk about the kind of solutions your clients want and how you can offer them.
The things mentioned earlier about having trained and vetted staff and an environmentally conscious business? These are big winners with today's consumers. Be sure to play on these messages with your marketing.
You also need a strong website presence and to utilise social media marketing. Use reviews from previous clients to showcase what your business can do. Show the world that you have happy and satisfied customers.
You could also look into local associations and unions to build relationships with other people in the industry and take advantage of professional development and training opportunities.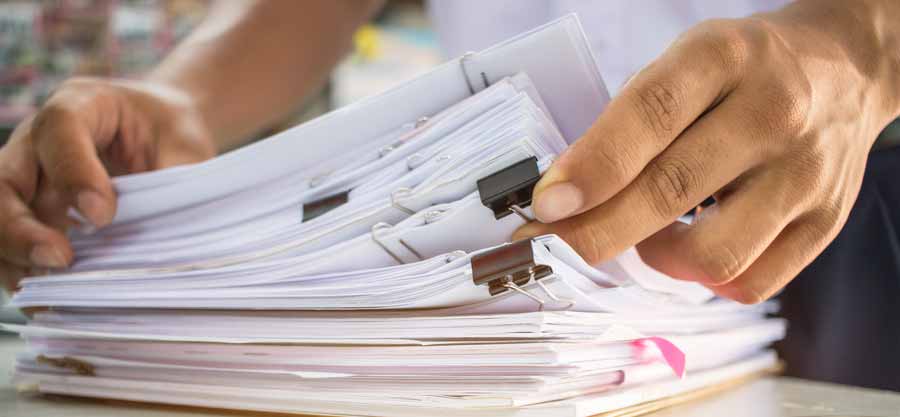 Making bids and proposals
When it comes time to submit a bid or proposal, the first thing to look at is your pricing. Remember, it's not all about being offering the cheapest cleaning contract price. You don't want to undersell yourself and put your profitability at risk.
You need to strike a balance between being competitive in the market, but still making enough to keep your business healthy. You also need to include payment terms so everyone understands how much is to be paid and when.
When writing your cleaning job bid, make it simple and straightforward. Provide an itemised list of exactly what they would be paying your company for. Be sure to specifically mention anything that is out of scope as well. This way, you can avoid doing extra work for no extra money or being accused of not completing a task you never intended to do.
If you are invited to do a walk-through with the prospective client, make sure to arrive on time and present yourself in a professional manner. Be prepared to answer any questions that they may have about your business and the services you are offering to them. If there are any questions that you can't answer on the spot, be sure to get the answer back to the client promptly (within a day).