So you're wanting to start a commercial cleaning business in New Zealand? Good on you! More local businesses are realising that cleaning is increasingly becoming too difficult for their own internal staff to do. As a result, these businesses are seeking external solutions and instead giving these cleaning tasks to commercial cleaners. The cleaning industry in New Zealand is big business, over $1 billion dollars year-on-year, and this figure is growing.
So you know you want to own a cleaning business, but you're probably also wondering whether you should join a franchise or start your own independent business. While we understand that you may want to do things your way, there are so many benefits to joining a franchise – especially when you're still learning the ropes. In this guide we'll highlight all aspects of the business which you will need to consider – and how a franchise may be more beneficial to your goals.
A business system that works
Arguably one of the most important parts of the business is a successful business system or business model. There's a reason why Crewcare has been operating for over 15 years.
Crewcare has developed a highly successful business system that promotes the highest standards of service, and the smooth running of the business at franchisee, regional, and national level. A good business system is the difference between a business that thrives and a business that struggles.
Training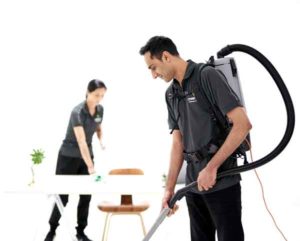 Anyone can pick up a vacuum, but only a trained cleaner will know how to use it most effectively and quickly. If you join a franchise like Crewcare, you'll receive full training to make sure you learn how to operate most efficiently. If you were to go it alone, you would need to spend your own time researching and testing what works.
Branding
While to some, branding might just be a logo, brand colours or uniform – to a franchise model like Crewcare – it's more of an entire culture. It's about how the outside world sees the company. Because Crewcare has established branding, the client is more likely to already trust the brand even before starting conversation. With tidy branding, you will be seen to be more professional, stylish and reliable. Your branding is likely how clients will remember you and refer you to others. When you buy a Crewcare franchise, you immediately become part of a brand that has an impressive heritage, and a reputation that is the envy of all competitors.
Marketing
If you haven't tried to do your own marketing before, it can be a massive learning curve. Nowadays if you want your business to succeed, you need to have good knowledge of digital marketing trends and techniques. There's a lot that you may have to invest in if you're starting up – things like a website, basic optimisation of your website (so it ranks on Google), social media, and more. All of this takes a lot of time and effort, something you won't have a lot of if you're running a commercial cleaning business.
Sales done for you
Lead acquisition and sales are the lifeblood of the business. With a franchise system like Crewcare however, you don't need to worry about acquiring new business. All potential leads are handled by a professional sales and business team. This means you'll have more time to get the cleaning done and watch the money roll in!
Operations management handled
If a customer has an issue, who's going to deal with it? If you're an independent commercial cleaning business owner, you're going to have to handle all complaints and issues. This can take up a lot of your valuable time, and make the role of a business owner that much more difficult. However with a franchise system, operations will be handled for you.
Crewcare has developed operational guidelines and customer support systems to ensure that your clients are always happy with your service. Crewcare's support office will also provide you with all the support and advice you need. The operations team also carry out regular customer satisfaction surveys and quality checks to ensure that problems are solved before they become serious.
Growing support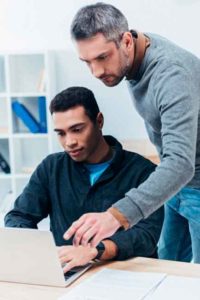 Just think about it, if you're starting your own cleaning business – who will you turn to if you have a business question? Who's going to be able to help with a client if you have an issue? What about your income, what if a client isn't paying? There are so many things you'll have to face if you do it alone, and these things can be daunting. However with a franchise system, you can always rely on others in the business to give you some support and advice.
Insurance
If you're thinking of offering any kind of service, you must have insurance. If something goes wrong while you're cleaning, the customer will find someone to blame, and that may be you. Even if it's just a broken window or dent in a table, some of these costs may add up and become extreme. This is a large financial burden that you'll likely struggle to afford if you're just starting out.
However with a franchise, you'll have access to insurance policies that cover you in the case of an accident or emergency. It's another one of those things that you may not think about until an issue presents itself.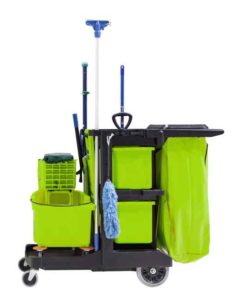 Discounted equipment
Of course apart from your time and effort, good cleaning equipment is an essential for your cleaning business. If you're starting out on your own, you'll need to find the best and most affordable supplier of all the equipment you need. The initial outlay to get all the equipment may be more than you think. With a franchise however, you'll be given a complete starting kit which has everything you'll need. These will all come at heavily discounted rates.
The commercial cleaning sector is definitely a good industry to get into. It's constantly growing and new opportunities are cropping up right around New Zealand. If you're still needing more information on how a franchise system could benefit you, be sure to read more about the Crewcare system. Alternatively reach out to our team, we'd be more than happy to answer any questions you may have.