Thinking back to the days of being a school kid, most people will be able to recall how truly horrific school toilets can get. While this might be a distant and somewhat amusing memory for some of us, they are a breeding ground for harmful germs and bacteria – making them unhealthy and unsafe if they are not properly maintained.
The cleanliness of school facilities is very important to the health of students and staff, but it can often be undervalued. All schools will have some level of school cleaning and or janitorial services, but thorough school toilet cleaning is particularly essential. Here are some of our best tips for keeping the bathrooms at your school as healthy and welcoming as possible:
Educate students about hygiene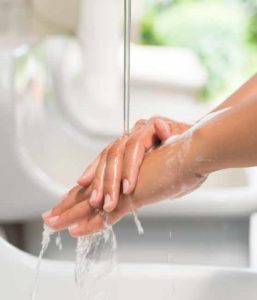 Most school-aged children know the basics of good personal hygiene, but it is a great idea to educate or remind new entrants about good bathroom hygiene and etiquette. This might be as part of their induction to the school and/or through regular health and wellbeing campaigns or events. This is an especially important thing to do around peak cold and flu season.
Starting at a new school can also be quite overwhelming for some children and might be a bit of a routine change, so it's helpful to remind them of good habits and rules. You should also always keep laminated posters or signs in the bathrooms with reminders to wash hands thoroughly and keep things clean and tidy.
Use hand dryers, not paper towels
Used, wet paper towels will end up all over the floors and sinks. They can make a very unsightly and unpleasant mess and also require constant topping up. If the towels run out and the janitorial staff doesn't notice, then the children are without an efficient and healthy way to dry their hands. Installing hand dryers creates less mess and they require less effort to use, so kids are more likely to use them.
Keep all bathroom facilities well-stocked
School bathrooms are busy places. Depending on the size of the school, hundreds of people could go through a toilet block on any given day. It is therefore very important to monitor the supplies, making sure that things like toilet paper, paper towels, anti-bacterial soaps, sanitiser, and air fresheners are all readily available. Children might be discouraged from good bathroom hygiene if they can't access these things easily.
Make sure they are fit-for-purpose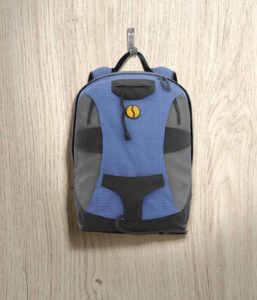 A poorly designed bathroom might be uncomfortable and even unsafe for children.
The sizes of the cubicles and toilets need to be appropriate for the age and size of the students. Older or high school aged students need full-sized cubicles, and bag hooks on the back of the doors are
really helpful – so they don't have to drop their bags on dirty floors if they're visiting the bathroom between classes. You will also need to ensure other needs are considered, such as sanitary waste disposal.
A key feature of a school bathroom is privacy. Students need to be and feel safe while using them. While it might be an extra expense, cubicle walls and doors that go right to the ceiling and floors are becoming much more necessary. We live in the age of cell phones and social media and, unfortunately, school bullies are known to take and share images of kids using the bathrooms. Full privacy in the cubicle prevents this behaviour.
Following on from the above point, school bathrooms should be laid out in a way that allows for some level of supervision. There is a balance to strike here as students need privacy and will feel uncomfortable with teachers patrolling bathrooms. However, school toilets are a favoured spot for bullying, vandalism, and other inappropriate behaviours. You should seek advice through your professional networks to ensure best practice about bathroom supervision.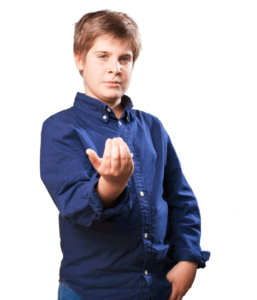 Not exactly essential for bathroom cleanliness, but it is a nice added extra! Making sure things like light bulbs and hand dryers are energy efficient, using less paper towels, or using bamboo or sugarcane toilet paper can lessen the environmental impact of your school. It is also a great opportunity to teach future generations about being kind to the planet!
Let the professionals handle it!
Crewcare provide professional school cleaning services for schools, including early childhood and tertiary education centres. We understand the importance of safety and security in a school environment, so we carry out thorough security vetting on all of our cleaning staff.
Keeping school bathrooms clean, hygienic, and safe has multiple benefits for children, including:
Reduced risk of spreading germs and infections
Less absences due to illness, so kids are getting the most out of their education
Higher comfort and security levels
Help younger children develop and keep healthy bathroom habits
Contact Crewcare today to find out more about what we can do for your school.