When we think about celebrities, we think about glitz and glamour. Sprawling mansions, designer suits and dresses, red carpet premieres, the whole nine yards. However, it's also not a secret that many superstars had very humble beginnings and experienced a lot of hardship before they achieved success. Among the best examples is media mogul Oprah Winfrey, who overcame poverty and sexual abuse; singer Mariah Carey, who used to wait tables; and award-winning actor Leonardo di Caprio, who had to drop out of school to help his parents earn a living.
There are also quite a few celebrities who were once professional cleaners. Some were janitors at schools or factories, while others cleaned unique or sometimes downright creepy locations. Included in this star-studded roster is a former James Bond, an action legend, and one of America's sweethearts.
Without further ado, here's quick list of A-listers who used to sweep, mop, and scrub before they became world-famous celebrities.
Jennifer Aniston
Jennifer Aniston is perhaps most famously known as Rachel Green, one of the six characters of the TV series Friends. Spanning 10 seasons that aired from September 1994 to May 2004, the show catapulted Aniston to worldwide superstardom. However, before she became a huge TV and movie star, Aniston worked as a telemarketer. She also used to clean toilets as a kid, which she did to make her allowance. Surprisingly, Aniston said that she was actually better at cleaning toilets than selling timeshares.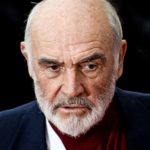 Sean Connery
Before Sean Connery was James Bond (and a knight), he worked a lot of odd jobs. He used to be a milkman in Edinburgh, as well as a lifeguard. He also took up after his mother Euphemia McBain McLean, who was a cleaning woman. However, Connery's job as a cleaner was decidedly more creepy. According to an interview, the Knight Bachelor used to clean coffins!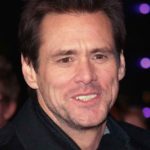 Jim Carrey
Best known for his roles in Ace Ventura: Pet Detective, The Truman Show, and Bruce Almighty, Jim Carrey struggled financially early in life. He and his brother John used to work as janitors after school. They also moonlighted as security guards at the tire factory where their father worked. Carrey also swept the floor at the same factory. Eventually, his father got laid off and he had to drop out of school at age 16. He started performing a bit of comedy then, all while still working as a security guard and janitor.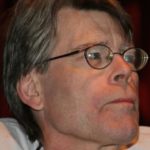 Stephen King
Stephen King is a worldwide bestselling author, whose works have been adapted into movies, TV series, and even comic books. He is often dubbed as the "King of Horror," thanks to the widespread popularity of his horror novels such as Carrie, The Shining, and It (all of which have been made into movies). Before he became an author, however, King worked as a high school janitor during his early years. Fans have this job to thank for many horror classics; according to King, it was during his stint as a janitor that he got plenty of story ideas.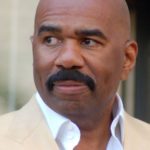 Steve Harvey
Comedian, TV host, and radio host Steve Harvey went through a series of jobs before his career in show business took off. Growing up in Cleveland, Harvey worked as a paperboy, grocery clerk, and a worker at a Ford factory. He also used to run a humble carpet cleaning business when he was 26. He finally got his big break after he quit selling insurance at age 28 and won at a comedy club's amateur night.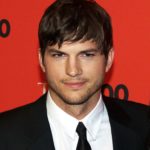 Ashton Kutcher
Ashton Kutcher is an actor, producer, and entrepreneur. He's also a venture capitalist who has already invested in five startup businesses as of 2017. Before he became all of those, however, he worked at a PepsiCo/Quaker Oats factory as a cleaner. Specifically, he worked the night shift sweeping Cheerios and other debris off the production floor. According to Kutcher, he did this job to support himself through college.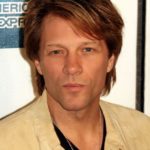 Jon Bon Jovi
Born John Francis Bongiovi Jr., Jon Bon Jovi had an early start to his music career. He played piano and guitar for his teenage band, and played in clubs and local concerts as the opening act. Before he ultimately got discovered, however, the rockstar used to work as a cleaner, sweeping floors at his cousin's recording studio.
Sylvester Stallone
When Sylvester Stallone first moved to New York City, he didn't immediately begin his action star career. Instead, he started working odd jobs. This included being a cleaner at the Central Park Zoo, where he was in charge of cleaning the lion cages. It's certainly a humble beginning that toughened up the action legend.
Matthew McConaughey
Award-winning actor Matthew McConaughey spent some time in Australia as an exchange student. While there, he earned money cleaning chicken coops and washing dishes. It's not at all surprising, considering that the actor is one of the most down-to-earth personalities in Hollywood.
Were you surprised at all by the names in this list? It just goes to show that with hard work and determination (and a little bit of luck), you, too, can reach your dreams.
(All images sourced from Wikipedia.org)